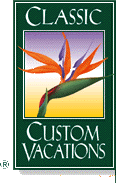 The price of our airline tickets, and that of the airlines or the Internet, ARE THE SAME! By purchasing your tickets through 5 Star Travel, you not only help the local economy and employment, but help the community as well.
Customize your vacation with Classic Custom Vacations – the best there is to offer to Hawaii, America, Mexico, Europe, and the Caribbean!

For the BEST values and deals, check out COLLETTE TOURS. You save lots of $$ when you get a package deal.

Need a ride to the Airport? Avoid public transportation and rude taxi cabs. For comfortable airport transfers, call our friends at DPV TRANSPORTATION.

No one knows the Caribbean like 5 Star Travel. The 5 Star President was born and raised on one of the islands, and our agents have visited over 40 islands, and speak every language in that region - including Papiamento.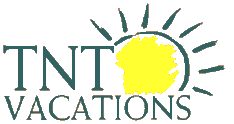 Check out these great TNT Vacations available through 5 Star Travel for the same prices as the bargain basement agency.

Delayed flights, lost luggage, labor strikes, illness, injury, death of yourself, family member or your traveling companion, all are unforeseen circumstances that unfortunately can occur from the day you purchase your travel package, or cruise, to the day that you are away.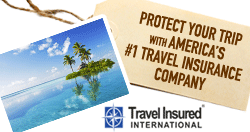 5 Star Travel highly recommends our customers consider travel insurance and we are proud to work with Travel Insured International. For a fraction of your vacation cost (about 4%), you can be certain that if the unexpected should happen, you are covered. Travel Insured delivers benefits ranging from trip or flight cancellation insurance to trip interruption and emergency assistance. Other benefits provided include airline ticket protection, default and bankruptcy protection, travel medical expenses, accidental death and dismemberment, missed connection and baggage delay or loss. Travel Insured International offers two types of protection plans, (a) the basic 'Worldwide Trip Protector', and (b) the more extensive 'Worldwide Trip Protector Gold'.

You can book travel insurance by clicking on the Travel Insured International logo, or by calling their Customer Care Department toll-free at 866-684-0219 24 hours a day. Please make sure to mention our "producer code 48271". This confirms the fact that you have a travel vacation booked through 5 Star and its value.
TRAVEL PREPARED...... TRAVEL RELAXED...... TRAVEL INSURED!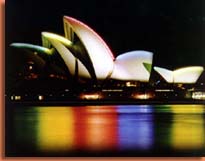 Discount Cruises
5 Star Travel also offers great discounts, upgrades, or cash backs on several of the major cruise lines. Our consortium buying power enables us to pass on the savings and benefits to you!
Call 617-536-1999 for details.