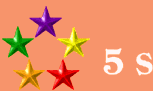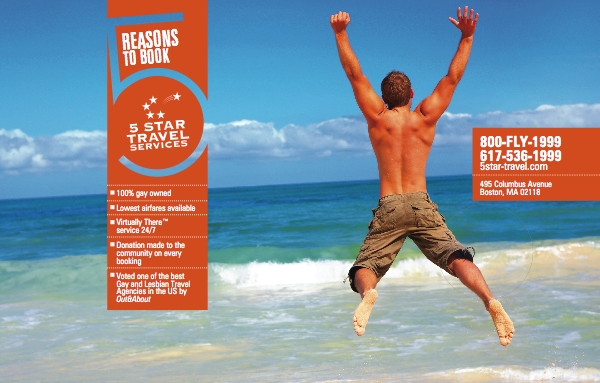 Since 1982...
5 Star Travel has been determined to provide all our clients with the optimum service in travel. Our agents total over 60 years in the travel industry and are fluent in six languages.

Our instant access to current vacation packages and travel bargains can save you time and money. Our reservation system connects us to all major airlines, and can provide you with the lowest airfares immediately.

Our affiliation with New England's Largest Consortium, vacation.com, enables us to obtain discounted Cruise, Car Rental and Hotel Rates for you. For example, a room at the Back Bay Hilton, which normally goes for about $200, can be obtained for $140. All our corporate account holders are furnished with a 500-page hotel directory, listing discounts from Argentina to Zimbabwe.
---

Services Provided:

Personalized Service
Lowest Available Airfares
Electronic Ticketing
Virtually There Service 24/7
Open Saturdays and Evenings (by Appointment)
Carribean Experts with over 40 Islands visited
Toll Free Telephone Number
FREE Ticket Delivery by Courier or Federal Express
Travel Insurance
Visa and Passport Assistance
Cruise Discount

FAX Reservation Service
Computerized Client Profiles
AMTRAK Reservations and Eurail Passes
Group Travel and Discounts
Special Telephone Line for Corporate Accounts
Guesthouse and Bed & Breakfast Referrals
Direct Mailing informing you of Specials
Alternative Travel Specialists



				

For more information, e-mail 5-Star here!




  



Copyright © 2018 - All rights reserved.